Discover Holistic Wellbeing with Edel
Embrace Soul Realignment® & Boost Your Health with Natural Products
Align Your Body and Soul to Thrive - Discover Wellbeing and Prosperity through a Holistic Lifestyle
Owner & Founder
Meet Edel O'Hanlon - Your Holistic Wellbeing Guide
Embracing a holistic approach to wellbeing, I prioritize the integral connection between mind, emotions, and body. With 18 years as a Practitioner, Energy Healer, and Business Coach, I'm committed to guiding you toward your next level of business and personal growth. Discover the difference with tailored coaching sessions and unlock transformative insights.
Unlock Your Potential
Dive into exclusive insights to elevate your wellbeing journey. Sign up now for a FREE download.
Let customers speak for us
Handpicked for Your Wellbeing - Boost Your Wellbeing Naturally.
View all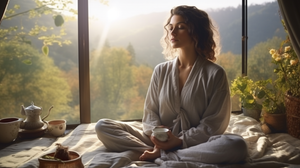 Nourish Your Body & Soul
Handpicked holistic products designed to nurture your physical and spiritual well-being. Elevate your daily rituals and journey towards harmony.
Explore Collection
Unlock Your Spiritual Blueprint
Discover the transformative power of Soul Realignment. Understand your soul's history, clear negative karmic patterns, and step into your true self.
Learn More